Team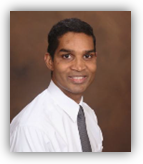 Pradeep Jain
Founder and Chief Content Architect
Pradeep is regarded as an expert in developing user-friendly XML applications for complex document processes. His specialization is in Intelligent Content, Semantic Technologies, High-quality XML, and Content Architectures for large-scale applications. He has extensive experience in implementing Electronic Publishing processes for Department of Defense (AFI33-360, MILSPEC, AR25-30, and DA PAM 25-40), Book Publishers (ePUB and Docbook), Technical Documentation (DITA), Journal Publishers (JATS), and Educational Publishers (QTI). Pradeep has an MS in Computer Science from University of Michigan, Ann Arbor and MBA from Marquette University, Milwaukee.

Michelle Keshel
Business Development Manager, Federal Accounts
Michelle Keshel manages Federal Business Development and Proposal responses for Ictect. She is an entrepreneur with significant experience in content automation, mass transit automation; construction, and Federal Government support contracts as well as large system integration and engineered system deals she has won over the past 20 years. With a project portfolio that exceeds $3 Billion, Michelle brings her experience as the Business Manager from Chaney Systems and as the Founder of Sales Automation Support, Inc. to Ictect's innovative solutions. Previously, Michelle was an Army Chief Warrant Officer and Helicopter Pilot for 9 years where she also performed in additional capacities as an Intelligence Officer and Systems Security Officer.

Tim Peterson
Business Development Manager, Commercial Accounts
Tim Peterson manages Ictect's Business Development process for Electronic Publishing and Commercial organizations. Tim brings to Ictect his eighteen-year experience selling Microsoft based enterprise software systems. In addition, Tim has helped small technology companies as investor, and in establishing their business processes. Tim's specialty is sales communication and management of sales resources.
Advisors

James Neighbors
Senior DoD Advisor
Jim Neighbors advises Ictect team on strategies and tactics for intelligent content applications in Department of Defense. Jim has 33 years of experience in federal services, including as Executive Director of DoD / VA Collaboration Office, Principal Deputy Director, Requirements and Strategic Integration Office, OUSD/P&R, and Headquarters Air Force Chief Information Officer (HAF/CIO) for SAF/AA. Under his leadership at SAF/AA, the Air Force saw a significant productivity improvement and cost reduction with Ictect software.

Patrick Casey
Advisor for Books and Journal Publishing Market
Patrick advises Ictect on Books and Journal Publishing market. He has several years of experience in online publishing in sales, marketing and business development roles. This includes MPS Limited, Impelsys, Extenza ePublishing, DocNet, iCopyright and Infonautics. Patrick Casey has a broad understanding of the evolving challenges confronting publishers today. Patrick employs a consultative approach to help publishers choose and implement technology solutions that are genuinely relevant and cost-effective to their operations. He has degrees from Penn State in anthropology and electrical engineering.